Jill Joy - Biography
Los Angeles based artist, Jill Joy, was raised in Arizona, Hawaii and Massachusetts under trying financial and emotional circumstances. The transcendence of these circumstances has fed her spiritual and artistic journey.
She attended Tufts University on scholarship and graduated Summa Cum Laude with a BA in
history and French. At Tufts she was inducted into the Phi Beta Kappa Society. After a brief stint in a corporate law firm in NYC that offered to pay her way through law school, she renounced the idea of becoming a lawyer and decided to pursue her passion, art. She then worked at the McKee Gallery in Manhattan where she became assistant director and discovered her true calling was to be an artist.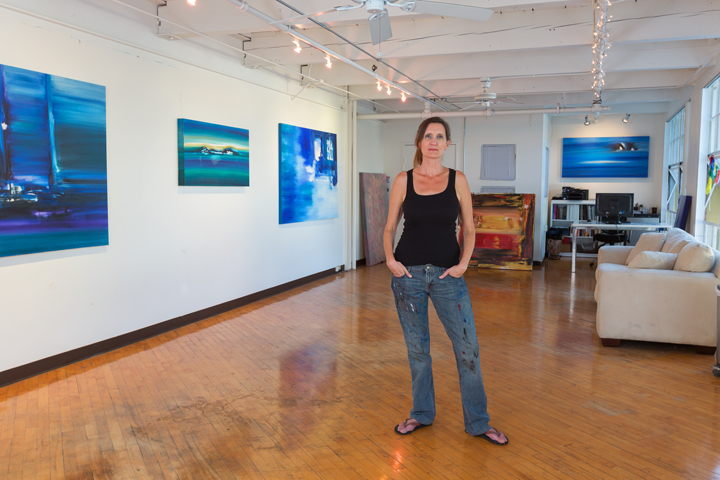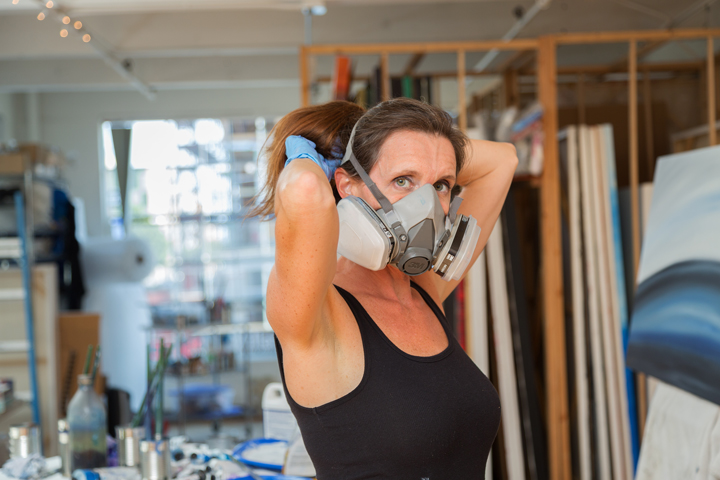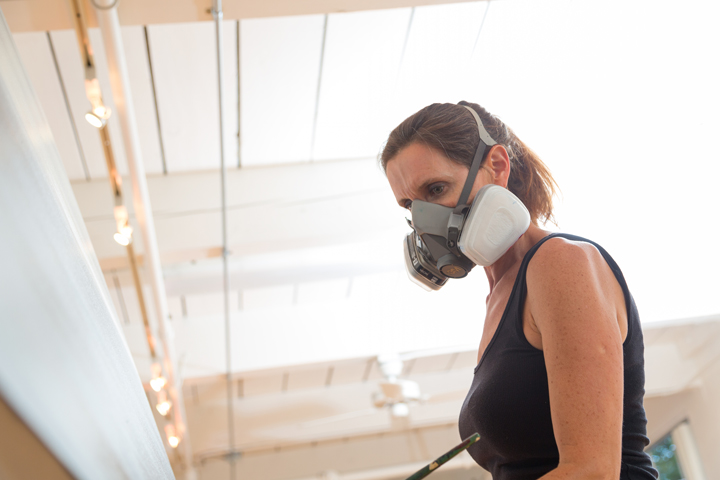 Planning to return to school to study art at the School of the Museum of Fine Arts in Boston, she made a brief summer detour in a Yoga Ashram in the Berkshire Mountains of Massachusetts that turned into a 2.5 year stay. During this time Jill immersed herself in the spiritual practices of celibacy, Yoga, meditation, vegetarianism and service. For the record, she is now an omnivore.
Over the course of her focused spiritual practice she uncovered and dealt with unresolved emotional issues, conditioning and pain. She also experienced states of spiritual ecstasy and a sense of oneness hitherto unknown to her. She came to recognize her deeper purpose in life, the pursuit and hopefully eventual achievement of enlightenment and a state of compassion. She never made it to art school and she continued to make art.
Eventually recognizing the creation of art as spiritual practice, her personal Yoga (which means union), she now paints to develop her consciousness and evolve her soul. As part of this process, the art she produces becomes a conduit for the spiritual evolution of the viewer.
Jill likens universal consciousness to the sky: an infinite backdrop across which the clouds of emotion and thought come and go. The process of spiritual development includes clearing obstructions from this field of love. Her work reflects this philosophy. She creates luminous, abstract oil paintings that live with the light, changing like the sky changes as the sun makes its daily passage from dawn to dusk.
Her process is inspiration based: through meditative awareness, images emerge in her mind's eye that reflect the state or evolution of her consciousness. The creation of these paintings for Jill is a purely meditative experience. This is communicated in the work which creates a sense of active peace in the viewer, much like meditation itself.
There are elements of abstract expressionism, surrealism and minimalism in her work culminating in a dynamic yet peaceful visual experience. In viewing Jill's work one gets the sense of the soul's energetic movement and development through space, time and the atmosphere. She has been strongly influenced by eastern mysticism. Artistically her influences include Rothko, Turner, the New York Abstract Expressionists and Magritte.
While primarily self taught, Jill studied at the Art Students League in NYC and was mentored by Grace Knowlton, the renowned painter and sculptor. She also took photography classes at the Museum School in Boston with Siegfried Halus.
On the path to becoming a full time artist, she was a graphic design software entrepreneur and then an award-winning, corporate global market researcher specializing in advertising and communications strategy for Hewlett-Packard. In 2012 she began devoting herself full time to making art. In 2003 she relocated from New York to California where she is strongly influenced by the light, ocean and the natural elements of the southern California coastal desert.
Jill's work has been shown in galleries in New York, Florida, Texas and California including the eponymous Jill Joy Gallery in Los Angeles, CA which she opened for two years to introduce her work to the Los Angeles art scene and provide a venue for her series trifecta: Emotion, Consciousness and Illumination, which she exhibited as a "Ring Cycle". She has won numerous awards and residencies and her paintings are in private collections across the United States and Europe.