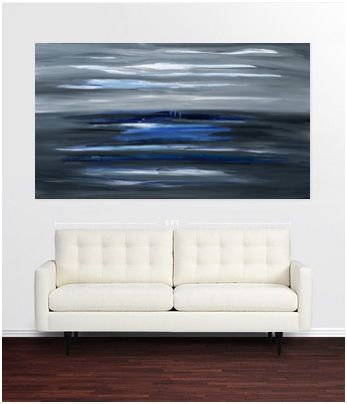 GICLÉE Prints
The works featured here are available as Giclée prints. Please contact for pricing.
Prints are available as open and limited edition (unsigned vs. signed). You can choose from a variety of media including canvas, aluminum, plexi-glass and archival rag paper.
Many of the works available as prints are from my Ocean Series which I completed in 2010. Living on the southern California coast, I can't help but be influenced by the ocean. Its physical enormity, emotional symbolism and sheer beauty strike me daily. As a source of allusion it is limitless – the ocean as subconscious can be explored indefinitely as can the ocean of emotions that exist within me.
The Ocean series very directly fed my current series, Consciousness.
Jill Joy, Somber Ocean, Giclée Prints (Size Variable)
Somber Ocean speaks to those pensive moments when we look out in solitude over our mental horizon and scan the vastness and complexity of our lives.
The original oil painting is available, 69x57".
Part of the Trade? Please contact for pricing.
Somber Ocean, Giclée Print (Size Variable)
Jill Joy, Uncovering What Is Real, Giclée Prints (Size Variable)
Jill Joy, Dreaming Love, Giclée Prints
Jill Joy, Grey Ocean, Giclée Prints (size variable)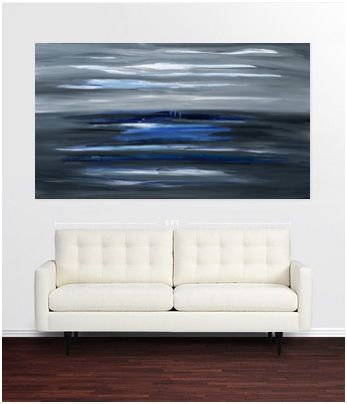 Grey Ocean, Giclee Print, Installation View
Jill Joy, Horizon, Giclée Prints (Size Variable)
Jill Joy, Purple Swell, Giclée Prints (size variable)
Purple Swell, giclee on canvas, installation view
Jill Joy, Black Sea, Giclée Prints (size variable)
Jill Joy, Grief at the Beach, Giclée Prints (Size Variable)
Jill Joy, Sunlight Over Water, Giclée Prints (size variable)
Loving You, Giclée Print (Size Variable)
Only In My Imagination, Giclée Print (Size Variable)